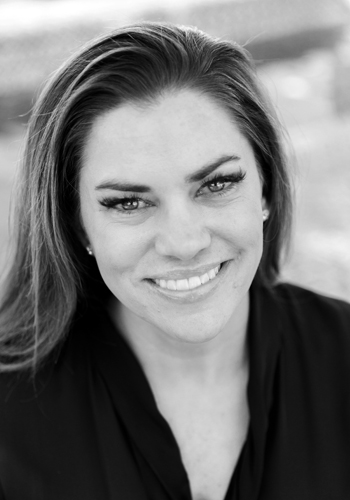 Admitted to practice law in the state of Colorado in 2005 and the state of Texas in 2017. Mrs. Ressler formed Ressler Law in February of 2014. 
Prior to forming Ressler Law in 2014, Mrs. Ressler was a partner in the firm of Howard & Jensen LLC.  Before her work at Howard & Jensen LLC, she was an associate at the law firm of Thomas G. Martin, P.C.   
As an Air Force spouse, Mrs. Ressler takes special pride in being active and a servant to our military community.
Lyndsay Ressler Reviews
Lyndsay Ressler
Average rating:
22 reviews
Oct 15, 2021
BEST of the best
I interviewed 15+ local attorneys and finally came across Lyndsay. Immediately, I knew she was it. It's so daunting to put the fate of your future
in the hands of one person but Lyndsay made me feel heard and validated my concerns right away. She was the only attorney to discuss what to expect during the process, which naturally included extended periods of time with little to no contact. The team at Ressler law are attentive and I was always able to reach someone to answer my question or concern. Lyndsay KNOWS the law and how to get her clients positive results. She was poised, passionate and powerful in the court room! Lyndsay knew every key detail to my case and was able
to present those details to the judge flawlessly. In addition to her unparalleled knowledge and experience in family law she doesn't waste her time or yours. Lyndsay is very direct and to the point but has listened to me bawl my eyes out and offered me both empathy and support in those trying moments. This was the longest, most stressful and hardest fight of my life and I can't imagine trusting anyone else with such a pivotal moment in my life.
Jul 15, 2021
So thankful!
This month I'm celebrating one year of being divorced.
This firm did a great job and I couldn't be more thankful!
Oct 21, 2020
Legal Team
The team at Ressler Law are nothing short of amazing. I have used this firm for last 3 years and they don't back down. I can't praise this law firm enough, between Lyndsay and Kaliegh and the paralegal are all so easy to talk with and listen to me ramble. They are legal magicians and have helped me more than I thought possible. Amazing firm and if I could hug them all to say thank you I would.
Oct 6, 2019
A fantastic advocate and an incredible practice
"Lyndsay took me on as a client last year to work through a litany of parenting plan issues and modifications. Put simply, Lindsay and her extended team knocked it out of the park.

Lyndsay's team walked me through a difficult and and very contentious motion and ended up getting me the outcomes that I was looking to achieve.
Lyndsay and her team are thorough, detail oriented, professional, and passionate in their representation of their clients. I will gladly continue to work with Lyndsay and her team.

If I could give Ressler Law ten stars I would. Simply an exceptional practice."
Mar 26, 2019
I highly recommend the legal services of Lyndsay Ressler
I've used the legal expertise of Lyndsay Ressler for both my personal (Living Trust) and business needs. She has been prompt, professional, kind and fair in all of my dealings. I highly recommend the legal services of Lyndsay Ressler.
Page 1 of 5:
«
‹
1
2
3
4
5
›
»